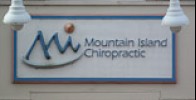 Your Charlotte NUCCA Chiropractor
Choosing the right Chiropractor is an important choice to make. Dr. Knutson and his staff are trained on the latest chiropractic treatments & technologies...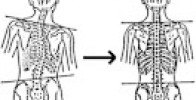 Safe & effective Chiropractic
Chiropractic care is a safe, effective and natural approach to managing pain and other health related issues. We invite you for a complimentary, no obligation consultation today.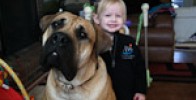 Live Better Today!
Enjoying a long and healthy life is important to everyone. Chiropractic care unlocks your body's true potential and natural healing process to ensure your life is a healthy life.
Chiropractor Charlotte
Charlotte's NUCCA Upper Cervical Chiropractor
Mtn. Island Chiropractic of Charlotte, North Carolina offers a unique approach to successfully treating pain and discomfort using non-invasive, non-surgical techniques to create a radical new way of healing that can restore body balance and perfect health . At Mtn. Island Chiropractic our emphasis is to provide safe, gentle and effective treatment for patients with automobile and work related injuries, as well as sports and other injuries by working with the relationship between the upper cervical spine(neck) and its influence on the central nervous system and brain stem function. It is this relationship that affects every aspect of human function! Your best choice for Charlotte Chiropractic.
In addition to injury care, Mtn. Island Chiropractic treats patients and their families in wellness care programs. The office utilizes a variety of patient specific gentle chiropractic adjusting techniques, physiotherapies, massage therapy, nutritional counseling, ergonomic evaluations, and home exercise programs.
We are a fully-integrated holistic clinic that utilizes the practices of Chiropractic Care and Massage Therapy to successfully treat a variety of problems, including:
Neck Pain
Headaches
Low Back Pain
Sciatica
Numbness/Tingling of Arm or Leg
Shoulder Pain
Sports Injuries
Motor Vehicle Accidents
Work Injuries
Whether you're looking for relief from severe chronic pain, searching for ways to beat the aches and pains of day-to-day living, or seeking optimal health and peak performance, you've come to the right place.
Dr. Nicholas J Knutson's office is conveniently located in Charlotte, NC to serve your health needs. If you have any questions or would like to schedule an appointment, please call our office at (704) 394-8556.
Yours in health,
Dr. Nicholas J. Knutson, D.C.
Chiropractor